March 8, 2017 / admin
We've all been there, we're all way too familiar with that "oh shit" moment, that moment when you realize a split second too late you've done some thing extremely stupid, you just got locked out without your keys.
That moment can mean many different things to many different people, but from our past experience (and we have a lot of it) it means one thing, you have a problem!
Whether it's your office, apartment or vehicle you got locked out of, now would be a good time to find a solution to the problem and not panic,  because panicking would just make your situation worse and siting on the floor crying your eyes out isn't going to help you get back inside.
It's important not to make a mistake at this point by calling  a random locksmith from a shady business card that was placed on the door or an even shadier sticker that was left on the intercom unit, doing so would just get you ripped off by an unlicensed locksmith.
Theres an excellent piece in the
NY times
about fake locksmiths and what to avoid, it's worth reading.
In many cases the price these fake companies quote on the phone is 3-5 times lower than what they are actually meaning (and going) to charge you on site once their locksmith will get there.
If it feels fishy, it probably is and it ain't the hudson river.
Whenever deciding on a service provider, in this case a locksmith professional, one should try and have a number of a local company BEFORE they actually reach a situation where they need one to begin with.
One great tool you've got on your side (assuming you have your mobile device handy) is
Yelp.
Check out the locksmith company you're about to call, read the reviews, see the pictures they've uploaded, company members should have their photo in there as well, that will give you a better understanding of who is about to come to your aid and who you're dealing with.
I know perfectly well that no one plans on getting locked out in the middle of the night during a snow storm and that some emergency locksmith needs happen out of the blue, like a lost car key, a stubborn bedroom lock or a safe that just wouldn't open when you're 2 hours before your flight and your passport (with that horrible picture from 8 years a go) is conveniently locked in it.
Luckily if you're in New York, especially on the upper west side, we got you covered.
Metro Local Locksmith
has flat fees for almost any type of locksmith emergency you can think of, we're open 24 hours a day and our 24 hour locksmith service is for no extra charge, yes that's right, we charge the same service fee we charge during the day so you don't have to pay more just because you've made a mistake or because a situation was forced upon you.
You may call it accident forgiveness if you will, we strongly believe in fair prices and honest treatment because we see our relationship with you for the long haul, for years to come, we know we have your loyalty and business and that returning costumers become a part of the family.
Our 5 stars reviews on Yelp and stellar reputation took many years and a lot of hard work to achieve, and we ain't about to throw it away over some higher prices and aggressive selling tactics.
Our upper west side
locksmith service
will get you back inside fast and without burning a hole in your pocket, that's why our costumers keep coming back when ever they need a locksmith service, any locksmith service!
Some of our corporate accounts have been with us for so long (practically from the very beginning) that even they don't remember when they got on board.
[caption id="attachment_613" align="alignnone" width="300"]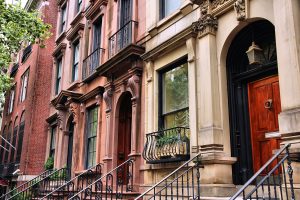 A townhouse on the upper west side.[/caption]
So don't let one mistake ruing your day, call
Metro Local Locksmith
 for the best experience you've ever had with any service provider period.
Recent Comments
Recent Posts
Archives